Disclosure: This post contains affiliate links. The potential income earned from clicking on a link helps to support this blog.
FEATURED COUPONS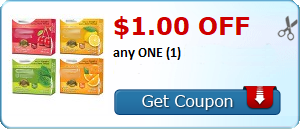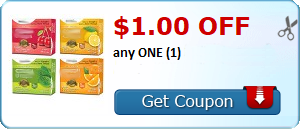 COUPONS.COM
$0.75 off any one of GlenOaks drinkable yogurt
$1.00 off one COFFEE-MATE 2GO Concentrated Creamer
$0.70 off one Bertolli Olive Oil
$0.50 off any ONE (1) DEVOUR Frozen Entree
$1.50 off TWO (2) DEVOUR Frozen Entrees
$1.00 off one Reynolds™ Disposable Heat & Eat
$2.00 off (1) Tide Detergent
$1.00 off any TWO Lysol Disinfecting wipes
$2.00 off ONE Gain Liquid Laundry Detergent
$0.50 off ONE (1) Lysol Disinfectant Maxcover
$2.00 off one Gain Flings 23ct or larger
$2.00 off ONE Compound W Product
$3.00 off 1 bag of Milo's Kitchen Dog Treats
SAVING STAR
Save 20% on any single purchase of loose Lemons & Limes at participating retailers. See offer info for complete details. Check back every Tuesday for a new Healthy Offer..Expires 7/18/2016.Save 20%.
SMART SOURCE (CANADA)
Save $1.00 on the purchase of any 2L or 4L Lactantia® Lactose Free Milk
HOPSTER
SAVE $3.00 on ONE 100ct Vanquish® Pain Relieving Caplets
Save 55¢ on any ONE (1) Marie Callender's® Dessert Pie (26 oz. or larger)
IBOTTA
Earn $5.00 when you purchase Spend $20 at The Body Shop®
Earn $5.00 when you purchase Spend $50 at American Eagle Outfitters