Disclosure: This post contains affiliate links. The potential income earned from clicking on a link helps to support this blog.
FEATURED COUPONS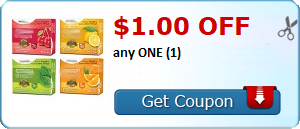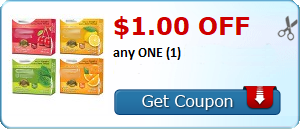 COUPONS.COM
$0.75 off one V8 V-Fusion or V8 Veggie Blends
$1.00 off any 2 V8 Vegetable Juice
$1.50 off ONE Tide Pods
Buy 1 Schick Razor, Get 1 Skintimate or Edge Free
MySavings.com Coupons CPC
Dentek – Floss Picks FREE at Dollar Tree with Coupon
SAVING STAR
Save 20% on any single purchase of Grapes at participating retailers. See offer info for complete details. Check back every Tuesday for a new Healthy Offer..Expires 7/25/2016.Save 20%.
SMART SOURCE (CANADA)
Save $1.00 when you buy any ONE Pantene® Hair Care product (excludes trial/travel size, value/gift/bonus packs)
Save $2.00 when you buy any ONE Pantene® Shampoo AND ONE Pantene® Conditioner, Styler or Treatment product (excludes trial/travel size, value/gift/bonus packs)
Save $1.00 when you buy any ONE Pantene® Hair Care product (excludes trial/travel size, value/gift/bonus packs)
Save $1.50 when you buy any ONE Gillette® Mach3® Razor system (excludes trial/travel size, value/gift/bonus packs)
HOPSTER
Save 50¢ on any ONE (1) LIVE Kombucha
Save 50¢ on any ONE (1) Great American Brands Product
Save $2.50 on any ONE (1) Simple Green Pet Product
IBOTTA
Earn $4.50 when you purchase Sustain® Condoms
Earn $4.50 when you purchase Sustain® Personal Lubricant
Earn $1.00 when you purchase Hefty® Large Black Trash Bags
Earn $1.00 when you purchase Hefty® Tall Kitchen Trash Bags
Earn $2.00 when you purchase Real Techniques® Make-Up Brushes
Earn $3.00 when you purchase EcoTools® Make-Up Brush Sets