Disclosure: This post contains affiliate links. The potential income earned by clicking on the links helps to support this blog.
FEATURED COUPONS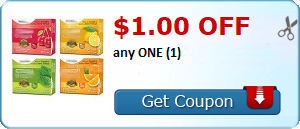 COUPONS.COM
$3.00 off ONE Valvoline Motor Oil
$1.00 off ONE OSCAR MAYER Fully Cooked Bacon
$2.00 off any 1 Persil ProClean laundry detergent
MySavings.com Coupons CPC
SHEBA – Perfect Portions Cat Food Only $0.45 Each with Coupon!
SAVING STAR
Save $3.00 when you spend $12.00 on participating Butterball® products. (Excludes: Items sold at Club stores, Butterball® service deli, Whole Turkeys (fresh or frozen), Farm to Family™ and Butterball® turkey jerky products.).Expires 9/14/2016.Save $3.00.
SMART SOURCE (CANADA)
Save 50¢ when you buy any ONE Charmin® toilet paper (12 double rolls or more ) (excludes trial/travel size, value/gift/bonus packs)
Save $1.50 when you buy any ONE Always® Infinity® product (excludes trial/travel size, value/gift/bonus packs)
Save 75¢ when you buy any ONE Old Spice® Body Spray OR Hair Care product (excludes trial/travel size, value/gift/bonus packs)
Save $1.50 when you buy any ONE Secret® Clinical Strength product (excludes trial/travel size, value/gift/bonus packs)
Save 75¢ when you buy any ONE Ivory® Bar OR Body Wash Product (excludes trial/travel size, value/gift/bonus packs)
Save 75¢ when you buy any ONE Olay® Bar, Olay® Body Wash OR Olay® Body Lotion Product (excludes trial/travel size, value/gift/bonus packs)
Save 75¢ when you buy any ONE Secret® Scent Expressions®, Secret® Outlast™ Xtend™ OR Secret® Destinations Collection product
Save $1.25 when you buy any ONE Olay® Complete, Olay® Classic OR Olay® Age Defying Moisturizer (excludes trial/travel size, value/gift/bonus packs)
Save $1.50 when you buy any ONE Tampax® Pocket Pearl product (excludes trial/travel size, value/gift/bonus packs)
Save $2.00 when you buy any ONE Metamucil® Product (excludes trial/travel size, value/gift/bonus packs)
Save 75¢ when you buy any ONE Old Spice® Deodorant Product (excludes trial/travel size, value/gift/bonus packs)
Save 75¢ when you buy any ONE Olay® Complete, Olay® Classic OR Olay® Age Defying Facial Product (excludes trial/travel size, value/gift/bonus packs)
Save 50¢ when you buy any ONE Bounty® napkins OR paper towels (6 rolls or more) (excludes trial/travel size, value/gift/bonus packs)
Save $2.00 when you buy any TWO Crest® OR Oral-B® products (excludes trial/travel size, value/gift/bonus packs)
Save $2.00 when you buy any ONE Pampers® Cruisers Diapers (excludes trial/travel size, value/gift/bonus packs)
Save $1.50 when you buy any ONE Pampers® Baby Dry Diapers (excludes trial/travel size, value/gift/bonus packs)
Save $2.00 when you buy any ONE Pampers® Swaddlers Diapers (excludes trial/travel size, value/gift/bonus packs)
HOPSTER
SAVE $1.25 on any (1) Tums® Chewy Delights® (32ct)
Save 50¢ on any ONE (1) Dream Plant Based Yogurt
Save $2.00 on any TWO (2) Lightlife product. Find us in produce or dairy.
Save $2.00 on any ONE (1) 20 mL WellBaby D vitamin D3 infant drops. Available at Walgreens and Target.
Save $2.00 on any ONE (1) Milkflow Fenugreek + Blessed Thistle Powder Drink
IBOTTA
Earn $3.00 when you purchase Bio-Oil® Multiuse Skincare Oil
Earn $0.75 when you purchase Right Guard® Xtreme™ Defense 5 Deodorant Antiperspirant
Earn $2.00 when you purchase Bio-Oil® Multiuse Skincare Oil
Earn $0.50 when you purchase Tiny Toast™ Cereal
Earn $2.00 when you purchase Not Your Father's Root Beer & Any Brand Ice Cream
Earn $0.75 when you purchase Right Guard® Xtreme Fresh® Deodorant Antiperspirant
Earn $3.00 when you purchase Montejo AND JARRITOS Soda Combo
Earn $3.00 when you purchase Broker's® London Dry Gin
Earn $2.00 when you purchase MALIBU® Sensations
Earn $1.00 when you purchase MALIBU® Cans
Earn $2.00 when you purchase Upspring® Milkflow™
Earn $1.00 when you purchase KING'S HAWAIIAN® Rolls or Buns & TOSTITOS® Chips Combo
Earn $2.00 when you purchase Upspring® Wellbaby D
Earn $3.00 when you purchase EcoTools® Make-Up Brush Sets
Earn $5.00 when you purchase Bio-Oil® Multiuse Skincare Oil
Earn $10.00 when you purchase Spend $75 at Soma®
Earn $1.50 when you purchase Dove Body Wash
Earn $2.00 when you purchase Purely Inspired® Organic Protein
Earn $0.75 when you purchase YoCrunch® Yogurt
Earn $0.50 when you purchase Nature Valley™ Cereal
Earn $1.00 when you purchase Colgate® Sensitive Toothpaste
Earn $1.00 when you purchase PLANTERS Raw Nuts
Earn $0.50 when you purchase Birds Eye® Steamfresh® Protein Blends
Earn $0.50 when you purchase Birds Eye® Steamfresh® Flavor Full
Earn $1.50 when you purchase AXE®
Earn $1.50 when you purchase Dove Men+Care
Earn $1.50 when you purchase Degree® Men
Earn $1.50 when you purchase Suave® Men
Earn $0.75 when you purchase RAGÚ® Homestyle Pasta Sauce
Earn $0.75 when you purchase Pillsbury™ Girl Scout Cookie™ Flavored Baking Mix
Earn $0.75 when you purchase Tarn-X® Tarnish Remover
Earn $0.75 when you purchase CLR® Bath & Kitchen Cleaner
Earn $0.75 when you purchase CLR® Mold & Mildew Stain Remover
Earn $0.75 when you purchase CLR® Calcium, Lime, & Rust Remover
Earn $0.25 when you purchase HARIBO® Gummi Candies
Earn $1.00 when you purchase Stonyfield Organic™ Milk