Disclosure: This post contains affiliate links. The potential income earned from these links help to support this blog.
FEATURED COUPONS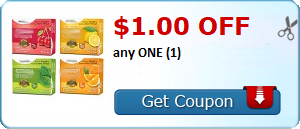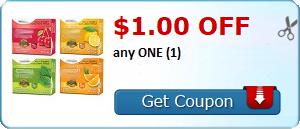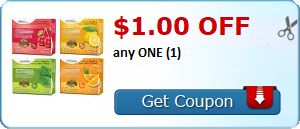 COUPONS.COM
$0.25 off one Well Beginnings Baby Wipes
$2.00 off one Well Beginnings Training Pants
$2.00 off one Well Beginnings Diapers
$1.50 off ONE multipack or canister of Boost
$2.00 off any (1) Carnation Breakfast Essentials
$1.00 off one French's 38oz Ketchup
$0.75 off one Hillshire Snacking
$1.00 off any TWO Lysol Disinfecting wipes
$2.00 off ONE Gain Liquid Laundry Detergent
$4.00 off one Stay Fresh Feminine Freshness Gel
$7.00 off one Vichy
$4.00 off one Monistat Test
$1.00 off one Milo's Kitchen
$2.50 off one Milo's Kitchen
$3.00 off 1 bag of Milo's Kitchen Dog Treats
MySavings.com CPC
Centrum – VitaMints $1.49 at Target with Coupons & Gift Card
SAVINGSTAR
Save $1.75 when you buy Any TWO (2) Old World Pizza Crust (Find us in the Natural & Organic Section).Expires 9/16/2016.Save $1.75.(Only at Big Y, Hannaford, Shaw's, Stop & Shop, Wegmans)
Save 20% on any single purchase of loose Plums at participating retailers. See offer info for complete details. Check back every Tuesday for a new Healthy Offer..Expires 8/22/2016.Save 20%.
SMARTSOURCE (CANADA)
Save $1.50 when you buy any ONE Always® Infinity® product (excludes trial/travel size, value/gift/bonus packs)
Save $3.00 when you buy any ONE Align® Probiotic Supplement (excludes trial/travel size, value/gift/bonus packs)
Save 50¢ when you buy any ONE Bounty® napkins OR paper towels (6 rolls or more) (excludes trial/travel size, value/gift/bonus packs)
Save $1.50 when you buy any ONE Gillette® Mach3® Razor system (excludes trial/travel size, value/gift/bonus packs)
Save 75¢ when you buy any ONE Ivory® Bar OR Body Wash product (excludes trial/travel size, value/gift/bonus packs)
Save $1.25 when you buy any ONE Olay® Complete, Olay® Classic OR Olay® Age Defying Moisturizer (excludes trial/travel size, value/gift/bonus packs)
Save 75¢ when you buy any ONE Olay® Bar, Olay® Body Wash OR Olay® Body Lotion product (excludes trial/travel size, value/gift/bonus packs)
Save $2.00 when you buy any TWO Crest® OR Oral-B® products (excludes trial/travel size, value/gift/bonus packs)
Save 50¢ when you buy any ONE Herbal Essences® Hair Care product (excludes trial/travel size, value/gift/bonus packs)
Save $1.00 when you buy any ONE Pantene® Hair Care product (excludes trial/travel size, value/gift/bonus packs)
Save 50¢ when you buy any ONE Charmin® toilet paper (12 double rolls or more ) (excludes trial/travel size, value/gift/bonus packs)
Save $1.50 when you buy any ONE Secret® Clinical product (excludes trial/travel size, value/gift/bonus packs)
Save 75¢ when you buy any ONE Secret® Scent Expressions®, Secret® Outlast™ Xtend™ OR Secret® Destinations Collection product (excludes trial/travel size, value/
Save 75¢ Save $0.75 when you buy any ONE Old Spice® Body Wash OR Old Spice® Bar Soap OR Old Spice®
Save $1.50 when you buy any ONE Tampax® Pocket Pearl product (excludes trial/travel size, value/gift/bonus packs)
Save $1.00 when you buy any ONE Pantene® Hair Care product (excludes trial/travel size, value/gift/bonus packs)
Save 50¢ when you buy any ONE Dawn® OR Mr. Clean® product (excludes trial/travel size, value/gift/bonus packs)
Save $2.00 when you buy any ONE Pantene® Shampoo AND ONE Pantene® Conditioner, Styler OR Treatment product (excludes trial/travel size, value/gift/bonus packs)
Save $1.00 when you buy any ONE Head & Shoulders® product (excludes trial/travel size, value/gift/bonus packs)
Save 50¢ when you buy any ONE Always® Pantiliners product (excludes trial/travel size, value/gift/bonus packs)
Save $1.50 when you buy any ONE Always® OR Tampax® Radiant product (excludes trial/travel size, value/gift/bonus packs)
Save $2.00 when you buy any ONE Always® Discreet Underwear product (excludes trial/travel size, value/gift/bonus packs)
Save 75¢ when you buy any ONE Olay® Facial Cleanser OR Olay® Daily Facials product (excludes trial/travel size, value/gift/bonus packs)
Save $2.00 when you buy any ONE Gillette® Fusion Proshield Razor (excludes trial/travel size, value/gift/bonus packs)
Save $1.00 when you buy any ONE Always® Discreet Liners product (excludes trial/travel size, value/gift/bonus packs)
Save $1.00 when you buy any ONE Pantene® Hair Care product (excludes trial/travel size, value/gift/bonus packs)
Save $1.00 when you buy any ONE Cascade® product (excludes trial/travel size, value/gift/bonus packs)
Save $1.50 when you buy any ONE Herbal Essences® Shampoo AND ONE Herbal Essences® Conditioner, Styler OR Treatment product (excludes trial/travel size, value/gift/bonus packs)
Save $3.00 when you buy any TWO Tide®, Gain®, Downy® OR Bounce® Products (excludes trial/travel size, value/gift/bonus packs)
Save $1.00 when you buy any ONE Febreze® Product (excludes trial/travel size, value/gift/bonus packs)
Save $1.00 when you buy any ONE Always® Discreet Pads product (excludes trial/travel size, value/gift/bonus packs)
Save $1.00 when you buy any ONE Swiffer® product (excludes trial/travel size, value/gift/bonus packs)
Save 50¢ when you buy any ONE Always® Ultra Extra Heavy Night Pad (excludes trial/travel size, value/gift/bonus packs)
Save $2.00 when you buy any when you buy any ONE Tide® PODS™ OR Gain® flings!™ product (excludes trial/travel size, value/gift/bonus packs)
Save $2.00 when you buy any ONE Head & Shoulders® Shampoo AND ONE Head & Shoulders® Conditioner (excludes trial/travel size, value/gift/bonus packs)
Save $2.00 when you buy any ONE Pantene® Shampoo AND ONE Pantene® Conditioner, Styler OR Treatment product (excludes trial/travel size, value/gift/bonus packs)
Save $2.00 when you buy any ONE Downy® Unstopables™ OR Downy® Fresh Protect OR Gain® Fireworks™ OR Bounce® Bursts™ (excludes trial/travel size, value/gift/bonus packs)
Save $1.00 when you buy any ONE Tide®, Gain®, Downy® OR Bounce® product (excludes trial/travel size, value/gift/bonus packs)
Save 75¢ when you buy any ONE Old Spice® Deodorant OR Old Spice® Antiperspirant OR Old Spice® Body Spray product (excludes trial/travel size, value/gift/bonus packs)
Save $2.00 when you buy any ONE Pantene® Shampoo AND ONE Pantene® Conditioner, Styler OR Treatment product (excludes trial/travel size, value/gift/bonus packs)
HOPSTER
SAVE $10.00 on alli® (120ct. only)
$1.00 OFF* when you buy any TWO (2) BUSH'S® Grillin' Beans® (21-22oz.)
Save 75¢ on any TWO (2) Meiji® items, 1.55 oz. or larger, DO NOT DOUBLE
Save $1.00 on any TWO (2) Stauffer's, 11 oz. or larger. Unlock when you complete 1 D.F. Stauffer activity.
SAVE $2.00 on any ONE (1) Excedrin® 80 ct or larger
SAVE $1.00 on any ONE (1) Tums® (32 – 96ct)
Save 55¢ on any ONE (1) Stauffer's item, 11 oz. or larger, DO NOT DOUBLE
IBOTTA
Earn $3.00 when you purchase Bio-Oil® Multiuse Skincare Oil
Earn $1.00 when you purchase Seattle's Best Coffee®
Earn $1.00 when you purchase Seattle's Best Coffee®
Earn $0.75 when you purchase HOT POCKETS®
Earn $1.75 when you purchase INIT™ NUT & FRUIT BARS
Earn $0.25 when you purchase Mrs. Meyer's Clean Day® Cleaners
Earn $0.25 when you purchase Mrs. Meyer's Clean Day® Hand Soap
Earn $0.00 when you purchase Handy App – 5% cash back
Earn $0.00 when you purchase Hotels.com App – 5% cash back
Earn $0.00 when you purchase Spring App – 3% cash back
Earn $0.00 when you purchase Boxed app – 3% cash back
Earn $0.00 when you purchase DoorDash App – 2.5% cash back
Earn $0.00 when you purchase delivery.com App – 2.5% cash back
Earn $0.00 when you purchase Caviar App – 5% cash back
Earn $0.00 when you purchase Drizly App – 7.5% cash back
Earn $0.00 when you purchase Ticketmaster App – 1% cash back
Earn $1.00 when you purchase Resy App – $1.00 cash back
Earn $2.00 when you purchase Vaseline® Intensive Care™ Lotion
Earn $1.00 when you purchase Vaseline® Lip Therapy®