Disclosure: This post contains affiliate links. The potential income earned from these links help to support this blog.
FEATURED COUPONS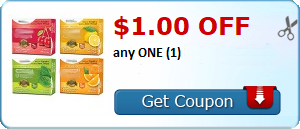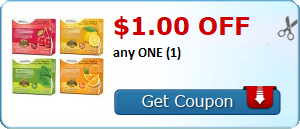 COUPONS.COM
$1.00 off one Sara Lee Deli
$1.50 off any 3 HORMEL microwave meals
$0.55 off any ONE Glade product
$2.00 off 3 Glade products
$0.75 off one Purell
$1.00 off ONE Always Radiant Pantiliner
$0.35 off (1) Ivory Body Wash OR ONE Bar Soap
$1.00 off one Chicken Soup for the Soul Pet Food
$1.00 off any TWO Milk Bone dog treats
$0.75 off one Meow Mix
MySavings.com CPC
Bil-Jac – Coupons for $3 Off Food or $1 Off Treats
SAVINGSTAR
Save 20% on any single purchase of loose Bananas at participating retailers. See offer info for complete details. Check back every Tuesday for a new Healthy Offer..Expires 8/29/2016.Save 20%.
SMARTSOURCE
Save 55¢ Any One (1) Florida Crystals ® Sugar Pruduct
HOPSTER
Save $2.50 on any ONE (1) Simple Green Pet Product
Save $1.00 on any ONE (1) Mary's Gone Crackers product
SAVE $1.50 on any ONE (1) Citrucel® product (16.9 oz. or larger or Caplet 100ct. or larger)
Save $1.50 on any ONE (1) Columbus Sliced Artisan Salame Product
Save $1.50 on any ONE (1) Columbus Panino Product
IBOTTA
Earn $3.00 when you purchase Bud Light®, Budweiser® OR Michelob ULTRA®
Earn $1.25 when you purchase NESTLÉ® NESQUIK® Chocolate Low Fat Milk
Earn $1.00 when you purchase Annie's® Chewy Granola Bars
Earn $1.00 when you purchase Wet Ones® Hand Wipes
Earn $0.50 when you purchase BACARDI® Mixers
Earn $1.00 when you purchase ARM & HAMMER™ Easy Spray Foot Powder
Earn $1.00 when you purchase ARM & HAMMER™ Easy Spray Body Powder
Earn $1.00 when you purchase ARM & HAMMER™ Odor Defense Shoe Refresher Spray
Earn $1.00 when you purchase ARM & HAMMER™ Odor Control Foot Powder
Earn $1.50 when you purchase Pure Protein® Plus Bars
Earn $0.50 when you purchase Pure Protein® Plus Bar
Earn $1.50 when you purchase Pure Protein® Crunch
Earn $5.00 when you purchase Spend $40 at Jo-Ann Fabric & Craft
Earn $3.00 when you purchase Mirassou® Winery
Earn $1.50 when you purchase Colman's® Original English Mustard Powder
Earn $0.75 when you purchase Colman's® Original English Prepared Mustard
Earn $1.00 when you purchase Vivarin® Caffeine Alertness Aid
Earn $1.00 when you purchase Vivarin® Caffeine Alertness Aid
Earn $1.50 when you purchase Ball Park® Patties
Earn $0.50 when you purchase Hefty® Style™ Plastic Plates
Earn $0.50 when you purchase Wrigley's 5® Gum
Earn $1.00 when you purchase Purex® Crystals
Earn $4.00 when you purchase AcneFree® Sonic Advanced Cleansing Duo
Earn $1.50 when you purchase Sara Lee® Desserts
Earn $0.75 when you purchase Sara Lee® Cheesecake Slices
Earn $0.50 when you purchase OFF!® Insect Repellent
Earn $0.75 when you purchase Dandy® Celery Snackers
Earn $5.00 when you purchase Spend $50 at Avenue