Disclosure: This post contains affiliate links. The potential income earned from these links help to support this blog.
FEATURED COUPONS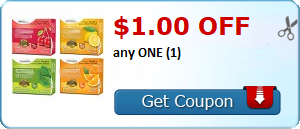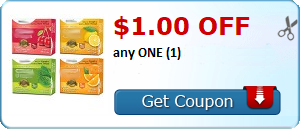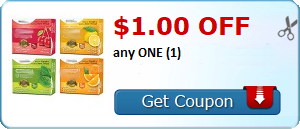 COUPONS.COM
$3.00 off one Valvoline Motor Oil
$1.50 off any 3 HORMEL microwave meals
$1.00 off any 2 Harvest Snaps
$0.50 off one Post Great Grains
$2.00 off ONE Aleve 40ct or larger
$1.00 off one Flintstones Multivitamin Product
$5.00 off one Zantac Product
$1.00 off TWO packages of Hefty Slider Bags
$0.50 off one ARM & Hammer Super Washing Soda
$1.00 off one Maybelline
$2.00 off any one Cetaphil product
$3.00 off any one Cetaphil SPF moisturizer
$1.00 off any TWO Milk Bone dog treats
SAVEINSTORE.COM
Save $2.00 on any Boudreaux's Butt Paste 4oz or larger product
SAVING STAR
Save $3.00 when you spend $12.00 on any Ken's® Salad Dressing..Expires 10/6/2016.Save $3.00.
HOPSTER
Save $1.00 on any ONE (1) Saffron Road frozen product
IBOTTA
Earn $5.00 when you purchase Sausage Party Movie
Earn $1.00 when you purchase KING'S HAWAIIAN® Rolls or Buns & TOSTITOS® Chips Combo
Earn $1.00 when you purchase Hidden Valley® Greek Yogurt Bottled Dressing
Earn $0.50 when you purchase NestFresh® Eggs
Earn $0.50 when you purchase New Sargento® Snack Bites™ Cheese Snacks
Earn $0.25 when you purchase Lindsay® California Ripe Pitted Olives
Earn $0.50 when you purchase Lindsay® Spanish Manzanilla Pimiento Stuffed Olives
Earn $2.00 when you purchase SheaMoisture Hand Soap
Earn $2.00 when you purchase SheaMoisture Baby Care
Earn $2.00 when you purchase SheaMoisture Skin Care
Earn $2.00 when you purchase SheaMoisture Bath & Body
Earn $2.00 when you purchase SheaMoisture Hair Care
Earn $2.00 when you purchase Six Star Casein Protein
Earn $2.00 when you purchase Six Star Instant Protein Smoothie
Earn $1.00 when you purchase Six Star Creatine X3™ Pills
Earn $1.50 when you purchase Six Star Fit Lean Protein
Earn $1.00 when you purchase Six Star Testosterone Booster
Earn $1.50 when you purchase Six Star Pre-Workout Explosion
Earn $2.00 when you purchase Six Star Whey Protein Isolate
Earn $2.00 when you purchase Six Star Whey Protein Plus
Earn $10.00 when you purchase Spend $75 at Soma®
Earn $1.00 when you purchase Vaseline® Lip Therapy®
Earn $5.00 when you purchase Palm Breeze® and Any Brand Vodka
Earn $2.00 when you purchase Vaseline® Intensive Care™ Lotion
Earn $1.00 when you purchase Coca-Cola®
Earn $1.00 when you purchase Tiny Toast™ Cereal
Earn $1.00 when you purchase Coca-Cola®
Earn $2.00 when you purchase Vitamin Water®
Earn $2.00 when you purchase Honest® Tea
Earn $1.00 when you purchase Plum Organics® Mashups® Apple Sauce Pouches
Earn $1.00 when you purchase Plum Organics® Mashups® Apple Sauce Pouches
Earn $9.50 when you purchase Select by Calphalon® Cookware
Earn $7.50 when you purchase Select by Calphalon® Cookware
Earn $5.00 when you purchase Select by Calphalon® Cookware
Earn $0.50 when you purchase Dannon® Whole Milk Yogurt
Earn $1.00 when you purchase Light & Fit® Yogurt Drinks
Earn $0.75 when you purchase Oikos® Yogurt Drinks
Earn $1.00 when you purchase Rumble Supershake®
Earn $1.25 when you purchase Tyson® Grilled & Ready® Chicken Breast Strips
Earn $1.00 when you purchase CLIF Kid Zfruit® and Zfruit + Veggie®
Earn $0.75 when you purchase Jimmy Dean® Pancakes & Sausage On A Stick!
Earn $0.75 when you purchase State Fair® Corn Dogs
Earn $0.75 when you purchase CLIF Kid Zfruit® and Zfruit + Veggie®
Earn $1.00 when you purchase Tyson® Any'tizers
Earn $1.25 when you purchase New Jimmy Dean® Stuffed Hash Browns
Earn $1.00 when you purchase CLIF Kid Zbar® Protein
Earn $0.75 when you purchase Tetley® Green Tea
Earn $0.25 when you purchase Tetley® Green Tea
Earn $0.75 when you purchase CLIF Kid Zbar® Protein
Earn $0.75 when you purchase Kellogg's® Rice Krispies® Cereal
Earn $0.50 when you purchase Great Grains® Whole Grain Cereal
Earn $0.50 when you purchase Fruity Dyno Bites®
Earn $3.00 when you purchase TANQUERAY™ London Dry Gin
Earn $1.00 when you purchase JENNIE-O® Turkey Burgers
Earn $0.75 when you purchase Red Bull®
Earn $0.75 when you purchase Tarn-X® Tarnish Remover
Earn $2.50 when you purchase Glad® Trash Bags & Clorox® Bleach Combo
Earn $0.50 when you purchase Ripple™ Plant-Based Milk
Earn $0.50 when you purchase Ripple™ Plant-Based Milk
Earn $3.00 when you purchase L'Oréal® Paris True Match Lumi Cushion Foundation
Earn $1.00 when you purchase Ripple™ Plant-Based Milk
Earn $1.00 when you purchase Ripple™ Plant-Based Milk
Earn $1.00 when you purchase Bitsy's Brainfood™ Smart Crackers
Earn $3.00 when you purchase DeKuyper®
Earn $5.00 when you purchase Sauza® Tequila
Earn $1.00 when you purchase Bitsy's Brainfood™ Organic Cereal
Earn $0.75 when you purchase Suja® Probiotic Water
Earn $1.00 when you purchase Bitsy's Brainfood™ Smart Cookies™
Earn $1.00 when you purchase Bitsy's Brainfood™ Smart Cookies™
Earn $1.00 when you purchase Suja® Organic
Earn $1.00 when you purchase Suja® Organic
Earn $1.00 when you purchase Mrs. Meyer's Clean Day® Cleaners
Earn $1.00 when you purchase method® body wash
Earn $1.00 when you purchase Mrs. Meyer's Clean Day® Hand Soap
Earn $0.25 when you purchase method® hand wash
Earn $1.00 when you purchase Justin's® Organic Mini Peanut Butter Cups
Earn $1.00 when you purchase Justin's® Organic Mini Peanut Butter Cups
Earn $2.50 when you purchase HUGGIES® Pull-Ups® Night-Time Training Pants
Earn $1.50 when you purchase HUGGIES® Pull-Ups® Night-Time Training Pants
Earn $3.00 when you purchase Depend®
Earn $0.75 when you purchase Sargento® Snacks
Earn $0.25 when you purchase Justin's® Organic Peanut Butter Cups
Earn $0.25 when you purchase Justin's® Organic Peanut Butter Cups
Earn $0.25 when you purchase Justin's® Nut Butter Squeeze Packs
Earn $2.00 when you purchase Munchkin Nursery Fresh® Refills for Diaper Genie® Pails
Earn $0.25 when you purchase Justin's® Almond Butter + Pretzel Snack Pack
Earn $1.00 when you purchase Munchkin Arm & Hammer™ Diaper Pail Bag Refill
Earn $2.00 when you purchase Munchkin Arm & Hammer™ Diaper Pail Refill Rings
Earn $0.50 when you purchase Justin's® Peanut Butter + Banana Chip Snack Pack
Earn $5.00 when you purchase Orgain® Organic Protein™ Plant Based Powder
Earn $1.50 when you purchase Orgain® Organic Protein™ Almond Milk
Earn $2.00 when you purchase Happy Mama® Prenatal Probiotic Supplement
Earn $2.00 when you purchase Happy Mama® Prenatal Probiotic Supplement
Earn $2.00 when you purchase Happy Mama® Prenatal Soft-Baked Oat Bars
Earn $1.00 when you purchase CLIF Kid Zbar® Fruit & Veggie
Earn $2.00 when you purchase Happy Mama® Prenatal Soft-Baked Oat Bars
Earn $2.00 when you purchase Happy Mama® Prenatal Gummies
Earn $2.00 when you purchase Happy Mama® Prenatal Gummies
Earn $1.00 when you purchase Happy Mama® Prenatal
Earn $1.00 when you purchase Happy Mama® Prenatal
Earn $1.00 when you purchase Happy Tot® Super Smart™
Earn $1.00 when you purchase Happy Squeeze®
Earn $1.00 when you purchase Happy Squeeze®