Disclosure: This post contains affiliate links which help to support this blog.
FEATURED COUPONS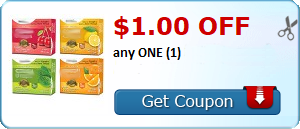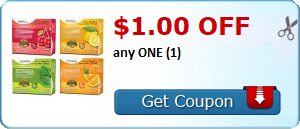 COUPONS.COM
$0.75 off (2) COUNTRY TIME Lemonade or Kool-Aid
$1.50 off any 2 EIGHT O'CLOCK Coffee
$0.75 off any ONE GEVALIA Coffee Product
$0.55 off any ONE COUNTRY TIME Powdered Drink Mix
$1.00 off any ONE CAPRI SUN Juice Drink 30-pack
$1.00 off any ONE MAXWELL HOUSE Coffee
$1.00 off any ONE McCafe Coffee Canister
$2.00 off any TWO KRAFT Shredded Cheese
$0.50 off one Pace product 15 oz or larger
$0.75 off any ONE BEAR NAKED Granola Bites
$1.00 off in ONE PLANTERS Peanuts
$1.00 off any ONE PHILADELPHIA Cream Cheese Brick
$1.00 off any ONE OSCAR MAYER Deli Fresh Meat
$1.00 off any ONE VELVEETA Cheese Product
$1.00 off one Glutino
$1.00 off any ONE (1) KRAFT String Cheese
$1.00 off any TWO (2) Planters Dessert Mix
$0.75 off any ONE KRAFT Singles
$4.00 off any 2 Garnier
MySavings.com CPC (Earn $0.05 a click for coupon offers that you're not getting paid on.)
Printable Coupons
Printable Grocery Coupons
Boogie Wipes $0.50 at Dollar Tree with Coupon
REDPLUM
SAVE $0.55 off ONE (1) package of Reynolds Wrap® Foil (25 sq. Ft. or larger, excluding Wrappers™ foil sheets)
SAVINGSTAR
Save 20% on any single purchase of loose, unwrapped Lettuce at participating retailers. See offer info for complete details. Check back every Tuesday for a new Healthy Offer..Expires 10/24/2016.Save 20%.
SMARTSOURCE
HOPSTER
Save $2.00 on any ONE (1) NeoCell Product
Save $2.00 on any TWO (2) Hilary's products
Save 50¢ on any ONE (1) Casa Fiesta Refried Beans
Save $1.00 on any ONE (1) Hilary's product. Unlock when you complete 1 DEW – Drink Eat Well, LLC activity.
IBOTTA
Earn $0.75 when you purchase Clamato®
Earn $2.00 when you purchase U by Kotex® Products
Earn $1.00 when you purchase ZICO® Chocolate Flavored Coconut Water
Earn $5.00 when you purchase Bio-Oil® Multiuse Skincare Oil
Earn $3.00 when you purchase Bio-Oil® Multiuse Skincare Oil
Earn $2.00 when you purchase Bio-Oil® Multiuse Skincare Oil
Earn $5.00 when you purchase Spend $100 at Best Buy®
Earn $5.00 when you purchase Spend $40 at Gander Mountain