Disclosure: This post contains affiliate links which help to support this blog.
FEATURED COUPONS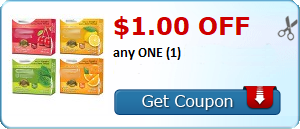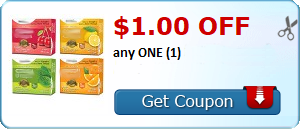 COUPONS.COM
$2.00 off one PULL UPS or Goodnites
$0.50 off one Huggies Wipes
$1.00 off any TWO Kelloggs Raisin Bran Cereals
$1.00 off any TWO Kelloggs Froot Loops
$2.00 off one Orajel Cold Sore Product
$10.00 off one Nicorette
$1.00 off one Energizer Brand Batteries
$1.00 off one Mighty Dog
MySavings.com CPC (Earn $0.05 a click for coupon offers that you're not getting paid on.)
Printable Coupons
Printable Grocery Coupons
Barbie President & Vice President Dolls 50% Off, $10 with Coupon
Airborne Chewable Tablets FREE at Target with Coupon
SAVINGSTAR
Save $2.00 on ONE (1) Persil® ProClean® Laundry Detergent (Valid on 75oz Power-Liquid® or larger, 2lbs 12oz Power-Pearls® or larger, 40ct Power-Caps® or larger).Expires 11/20/2016.Save $2.00.
Save $5.00 when you spend $25.00 on any GOYA® food products. Choose from great products such as GOYA® Beans, GOYA® Rice Mixes, GOYA® Adobo, GOYA® Green Olives, GOYA® Olive Oil, GOYA® Frozen Products and 100's of others! And please visit goya.com for easy
Save $1.00 on any ONE (1) AXE® Daily Fragrance Spray (excludes trial and travel sizes).Expires 11/5/2016.Save $1.00.
HOPSTER
Save $1.00 on any ONE (1) Saffron Road snack product
Save $1.50 on any TWO (2) Luvo burritos. Unlock when you complete 1 Luvo Inc activity.
Save $1.00 on TWO (2) Cans 20 oz Faultless Premium Starch
Save 35¢ on any 20 or 22 oz Niagara Starch Product
Save 55¢ on any ONE (1) 20oz. Faultless Premium Starch
Save $1.00 on any ONE (1) Living Now® Organic Quinoa Pasta
IBOTTA
Earn $5.00 when you purchase Spend $50 at At Home